Cross Roads Ham Radio Club Fundraising Raffle
CRHRC does not require the payment of dues to be a member. We are funded by the generosity of member donations.
We want to take this opportunity to thank everyone who supported our 2022 raffle for the Kenwood dual-band mobile radio.
This year, the club has been very busy deploying repeater site # 12 (Port O'Connor, TX) and site #13 (Shiner, TX) to our wide-area linked repeater system. Each of these deployments, the ongoing maintenance and administration come with a cost.
In order to help fund the ongoing growth of CRHRC – we are holding our second annual CRHRC Fundraiser Raffle.
And this one is a doozy!
First Prize

Icom 7300 HF/50MHZ
Touchscreen Transceiver
(Brand new in factory sealed box)
Retail value: $1,399.99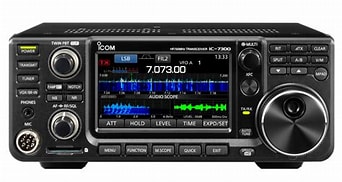 Second Prize

45Ah Li-Ion battery pack
built by Josh (KI5SIJ) with HamBatteries.com
This battery box is big enough to run a 50-100w VHF/UHF radio or even a 100w HF radio. This box would be a great emergency power source for your shack or even a great power source for portable/mobile operations. Includes battery box (complete and ready for use) and 3.5 amp AC charger.

Retail value: $ 450.00
Third Prize

80m OCF (Off-Center Fed)
Dipole Antenna
Covers 80-40-20-17-15-12-10-6 meter ham bands and will handle full legal limit power with included 4:1 balun (750 watts on digital modes). Balun provides up to 33dB of common mode rejection. Stainless steel hardware for long life. Overall length is 95+40 =135 feet.
Retail Value: $200.00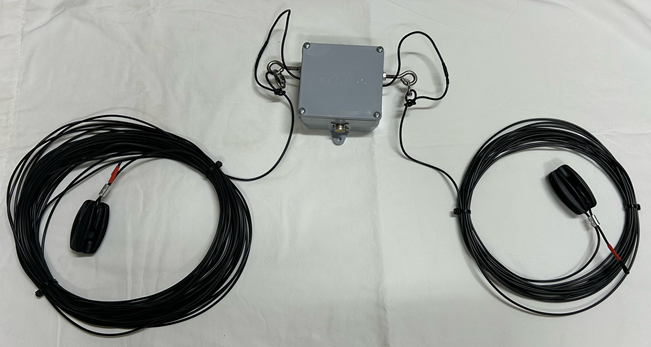 Raffle Rules:
Raffle tickets are $25 each or 5 tickets for $100.
Drawing will be held at the CRHRC Breakfast Gathering on November 18, 2023.
Tickets may be purchased during CRHRC Breakfast Gatherings, from CRHRC Officers, or from CRHRC Members, or …
Tickets may be purchased on-line using the PayPal button below.
Winners may pick up prizes in Ganado, TX. Shipping costs (if required) will be the responsibility of the winner.
Officers, directors and their immediate family members are not eligible to win prizes. (Dang it!)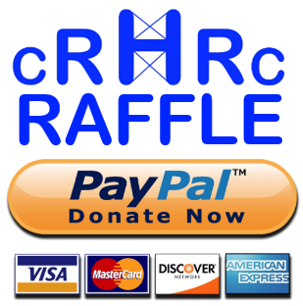 Thank you for supporting Cross Roads Ham Radio Club!